À propos de nous
Dimora Calauriia has 3 types of bedrooms, all with private bathrooms. On the ground floor there are two Classic bedrooms with private garden facing the side of the structure and a Comfort bedroom with the external area on the back of the house. Upstairs there are two suites with double terraces and a breathtaking view of the vineyard and the swimming pool. Dimora Calauriia offers several shared spaces including the solarium area, a swimming pool with salt electrolysis system and a patio where breakfast is served. In Calauriia it will be possible to book the pizza service directly in the structure, participate in typical fish-based dinners, have an aperitif by the pool and why not, be pampered by the treatments of our masseur.
Contrada Bommiscuro SNC, 96017 NOTO IT
+3909311757526
info@calauriia.it
Que vous voyagiez seul, en couple ou entre amis, Dimora Calauriia - Adults Only, dans le splendide Val di Noto est un excellent choix d'hébergement pour découvrir et visiter l'est de la Sicile ou simplement pour vous évader de la routine et vous accorder une période de détente totale. De là, les clients peuvent profiter au maximum de tout ce que cet endroit a à offrir. Grâce à sa position stratégique, la structure offre un accès facile aux destinations incontournables situées sur les côtes ou dans l'arrière-pays de la Sicile orientale.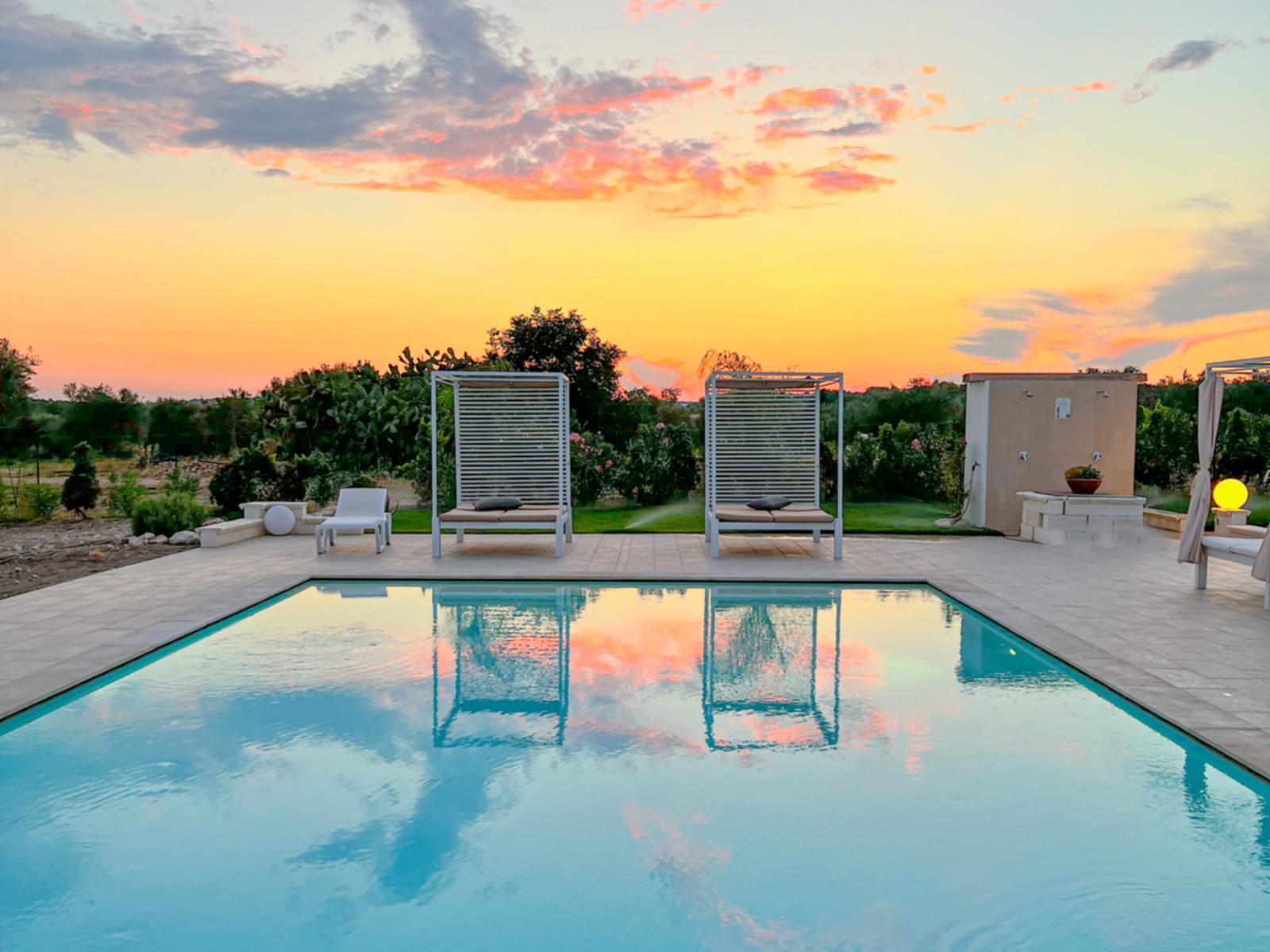 Nos clients disent:
EXCEPTIONAL EXPERIENCE - Magnificent place, immersed in the Val di Noto countryside, equipped with all comforts, including a splendid swimming pool. The owners Pino and Antonella were exceptional, who made us feel at home and pampered, available and attentive. Excellent breakfast prepared every day with fresh products. The structure is brand new and very clean, very close to the main beaches in the area, Marzamemi and Pachino. We will gladly come back!! - @salvus1, August 17, 2022