About us
Dimora Calauriia has 3 types of bedrooms, all with private bathrooms. On the ground floor there are two Classic bedrooms with private garden facing the side of the structure and a Comfort bedroom with the external area on the back of the house. Upstairs there are two suites with double terraces and a breathtaking view of the vineyard and the swimming pool. Dimora Calauriia offers several shared spaces including the solarium area, a swimming pool with salt electrolysis system and a patio where breakfast is served. In Calauriia it will be possible to book the pizza service directly in the structure, participate in typical fish-based dinners, have an aperitif by the pool and why not, be pampered by the treatments of our masseur.
Contrada Bommiscuro SNC, 96017 NOTO IT
+3909311757526
info@calauriia.it
Ob Sie alleine, zu zweit oder mit Freunden reisen, das Dimora Calauriia - Adults Only im herrlichen Val di Noto ist eine ausgezeichnete Wahl für eine Unterkunft, um Ostsizilien zu entdecken und zu besuchen oder einfach nur dem Alltag zu entfliehen und sich eine Auszeit zu gönnen der totalen Entspannung. Von hier aus können die Gäste alles, was dieser Ort zu bieten hat, optimal nutzen. Dank seiner strategischen Lage bietet die Struktur einen einfachen Zugang zu den unumgänglichen Zielen an den Küsten oder im Hinterland Ostsiziliens.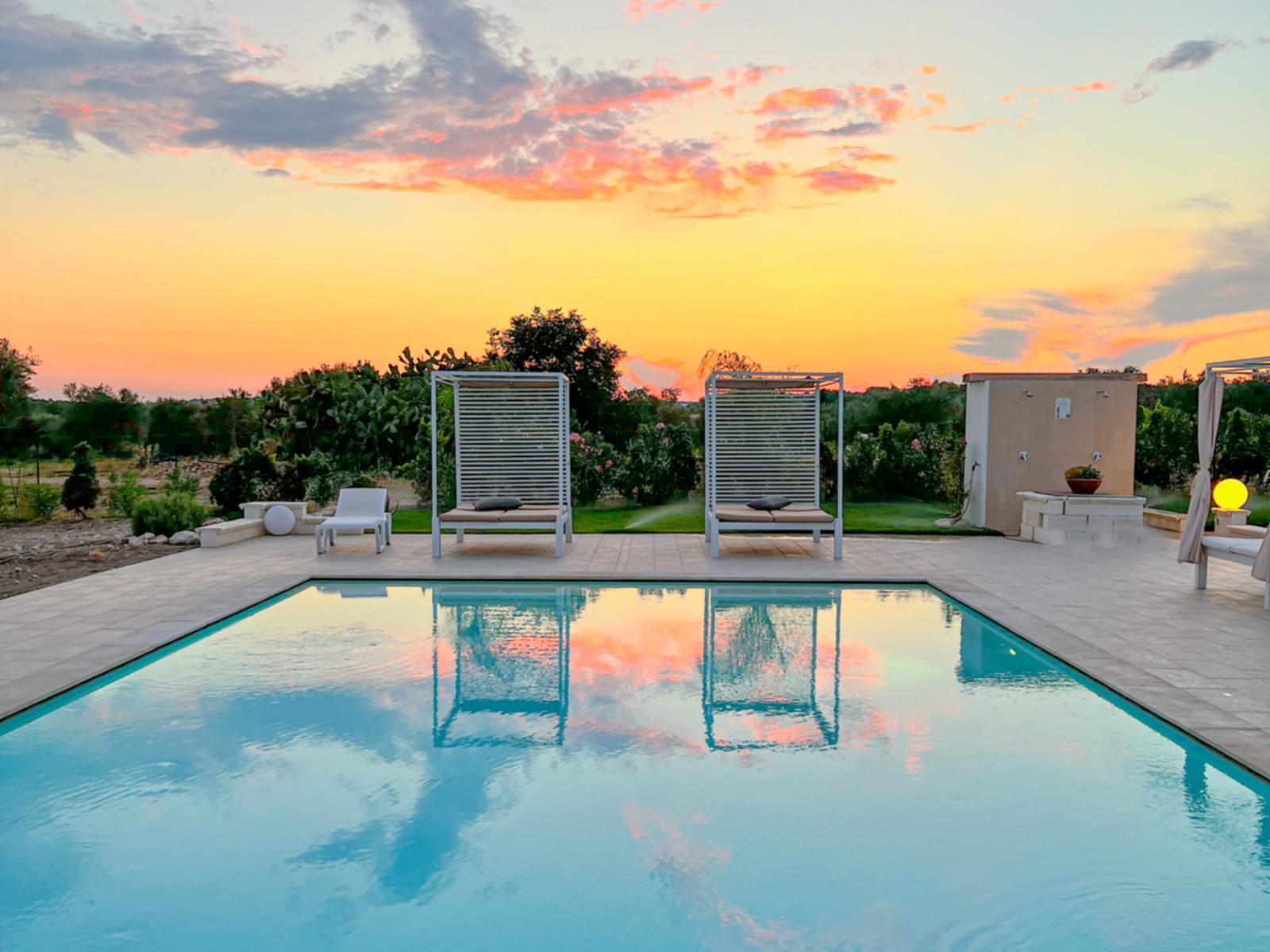 Unsere Gäste sagen:
EXCEPTIONAL EXPERIENCE - Magnificent place, immersed in the Val di Noto countryside, equipped with all comforts, including a splendid swimming pool. The owners Pino and Antonella were exceptional, who made us feel at home and pampered, available and attentive. Excellent breakfast prepared every day with fresh products. The structure is brand new and very clean, very close to the main beaches in the area, Marzamemi and Pachino. We will gladly come back!! - @salvus1, August 17, 2022